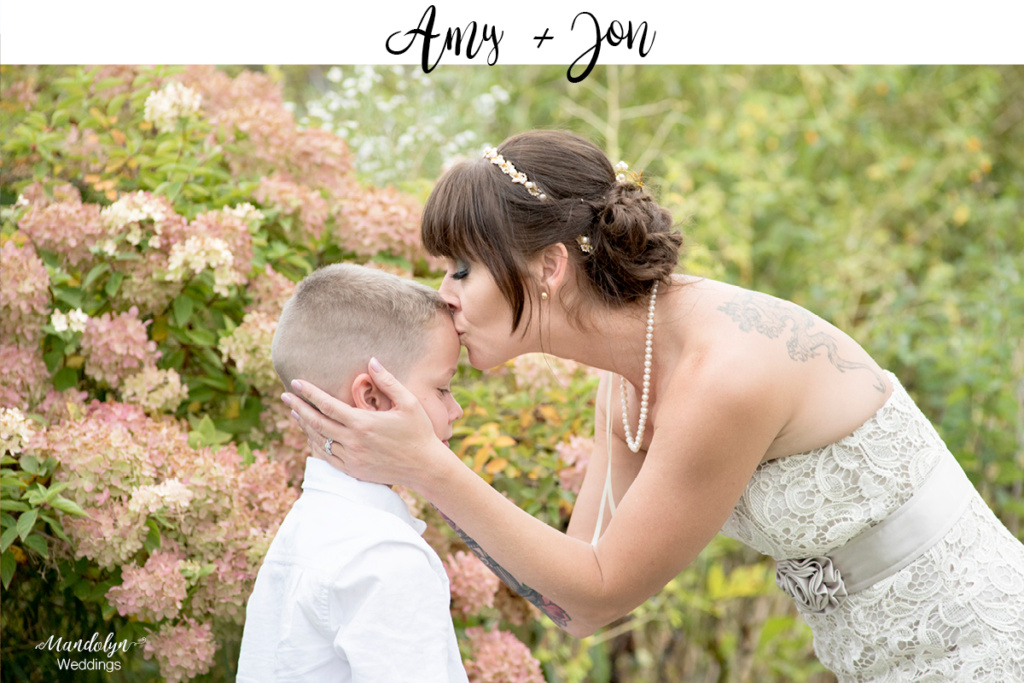 Backyard Wedding
Canastota, NY
10.07.17
Amy and Jon's romantic backyard wedding took place at their gorgeous home in Canastota, New York. Their rustic wedding was held surrounded by rolling hills and pretty woods. Amy worked hard to make all your lovely weddings decorations, adhering ladybugs onto bouquets of lilies. The wedding preparation time was a swirl of activity with laughing children running through the house, family and friends helping put finishing touches on the ceremony and reception location and running to pickup cakes and supplies.
As the ceremony music began to play, the daughter wheeled her brother down the isle in a wagon and Army was escorted down the isle by her other son. The outdoor ceremony was held under the branches of cotton wood trees as family and friends surrounding them.
After the ceremony and couples dances, I stole the bride a groom away for exquisite couples portraits to celebrate their happy day. The fall foliage framed the two as they danced for the first time as husband and wife and as they shared couple kisses.
It was such a pleasure to be apart of their special day!
These are some of our favorites from the day! x